Description
Roverpet Dog Kennel Grates fit in our pet cages suspended 2 inches above floor.
Most importantly the polypropylene pet grate wide rails are puppy paw friendly.
For instance the canine crates polypropylene grate space openings are 5/8″ x 5/8″.
In addition the dog enclosure polypropylene floor grates are recommended by breeders.
Roverpet dog enclosure polypropylene floor will make sure your pets stay safe.
I would say this model grate is to be used with dog pens without doors.
(4'x4′ pen requires 2 #G24/grates 4'x6′ pen requires 3 #G24/grates, 4'x8′ pen requires 4 #G24/grates)
For example the replacement floor polypropylene grate is compatible with our dog crates.
In addition the pet canine kennels grates are made with a durable, odor-resistant and easy-to-clean polypropylene.
Best of all the pet pen polypropylene grates are quick and easy to clean in the event your puppy has an accident.
Above all else the replacement polypropylene pet floor grate is hand crafted.
Most importantly our puppy crate grate won't harm your pet's paws.
Size: 2′ wide x 4′ long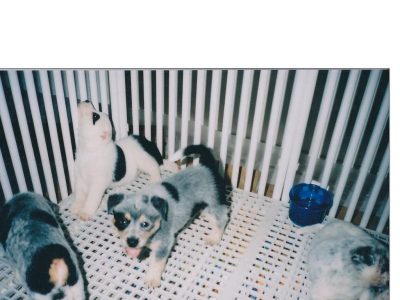 Most importantly Roverpet Dog Kennels Grates are lightweight and durable.
I will say its easy to wash with soap and water.
For example the pooch cage grate is made out of Heavy Duty Industrial Strength Polypropylene.
Above all else the canine puppy kennel polypropylene grate can assemble quickly without the use of tools.
In addition the Roverpet modular plastic pet enclosures are made in the USA.
For instance your canine will be the king of his/her very own pet cage using pet kennel polypropylene grate.
For example the Roverpet durable puppy Dog Kennel Grates are very paw friendly.
Therefore the dog enclosure with a canine crate grate floor.
Items Included :               #G24
(1)  Polypropylene 1/2″ thick dog kennel grate.
(2)  PVC 4′ long pet cage grate support bars.