Description
(Space saving two unit)
The Mobile Dog Whelping Box unit puts puppies at ideal height for monitoring and socializing.
Most importantly the mobile dog pet whelping box units come recommended breeders.
For instance the durable mobile puppy whelping box is comfortable and safe.
This portable rugged mobile whelping boxes is made out of Heavy Duty Industrial Strength PVC.
You will be amazed how strong and durable they are.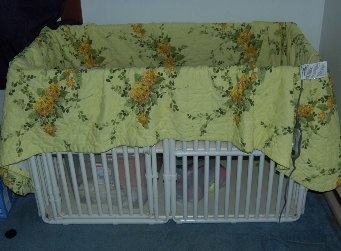 Above all else they are ideal for breeders, home use, and dog kennels.
In addition the durable ez mobile Mobile Dog Whelping Box has a 3/4″ spacing between vertical bars.
Our plastic puppy enclosure provides you with a durable pooch kennel that can be moved thru the home
It only takes seconds to convert large dog kennel into two smaller canine kennels by using a plastic divider.
The water-resistant design means this sturdy pet kennel can be quickly cleaned.
Inside measurements of each unit: 24″ wide x 48″ long x 17″ high
The puppy dog cage PVC panels interlocking design makes assembly quick and easy.
Best of all this puppy kennel can be used both in your home and office.
The plastic puppy crates create a warm place for your canine to sleep.
For example the ez mobile Labrador Whelping Box washes up with just soap and water.
The plastic Yorkshire Terrier Whelping Box is available in white.
In addition this rugged mobile pooch whelping box is highly portable and modular.
Above all else the PVC Mobile Dog Whelping Boxes can assemble/disassemble quickly without the use of tools.
For instance the mobile breeders Poodle Whelping Box is lightweight and durable.
Most importantly the sturdy mobile Bulldog Whelping Box is made in the USA.
(1) #24DPK puppy keeper included (Please specify color) 
Optional items: can be purchased: X Pen fabric cover.