Description
Roverpet Plastic Weaning Pen is part of our line of durable sturdy canine cages.
For example this whelping pen is an accessory to our dog whelping box.
Above all else the ultimate whelping box is safe for your pets.
It's designed to quickly attach to the pet whelping box and provide relaxed separation for canine.
For instance while providing separation, our Poodle Whelping Box doesn't obscure the dogs view.
Most importantly the Roverpet pet enclosures are made in the USA.
Size 24″ high x 4′ wide x 4′ long (This setup is 3 sided)
In addition the Roverpet puppy cage has a 3/4″ spacing between vertical bars.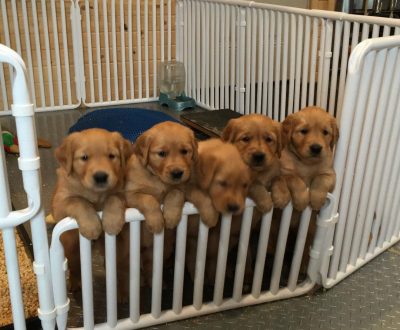 For example the Plastic Weaning Pen are extensions of whelping boxes that give your puppies room to eat.
Best of all by using the plastic portable rugged weaning pen it will keep the puppies (and their messes!) contained
By giving your puppies a safe place outside of their puppy whelping box is the first step in potty training.
Roverpet modular cages are made of the same plastic as are dog whelping boxes.
Most importantly the puppy play pen is easy to use, and store
Emphasis on the portable plastic rugged puppy weaning pen sets up in seconds and attaches to whelping box.
(Shown with optional 4′ x 4′ sealed floor)
For instance the whelping kennels are made from Heavy Duty Industrial Strength PVC.
In addition the Roverpet puppy crates are perfect for those dogs that are expecting a litter.
Emphasis on easy to clean dog crates with soap and water.
For example whelping puppies is a snap in a durable sturdy Plastic Weaning Pens.
Above all else the Labrador Whelping Box is available in white.
Note: Puppy Rails can reduce the risk of possible suffocation.
(No Tools or Glue Needed to Assemble)