Description
Roverpet Modular Indoor Durable PVC Puppy Dog Cage Crate Door Insert are well built by design offering years of use in a pet canine cage kennel.
For instance the sturdy plastic pooch canine pen cage condo door inserts are handmade from the factory for years of service.
Our paw friendly plastic durable puppy enclosures design has no gaps or pinch points.
Pet owners will be happy with being able to access the interior of the indoor plastic pooch enclosure.
For example our durable indoor dog crate attaches securely with our durable polypropylene pins.
Size: 15″ high x 18″ wide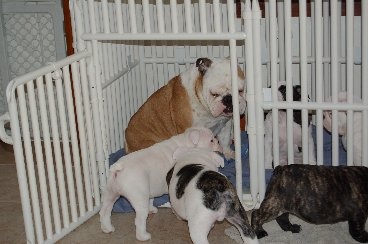 For instance the durable Roverpet PVC Puppy Dog Cage Door Insert has a rust proof construction.
Best of all the indoor plastic pet enclosure door insert alignment pins help to keep them in place.
Emphasis is on easy to clean plastic puppy pet crates door inserts with soap & water.
Most importantly the durable indoor canine play pen door insert are made with a odor-resistant plastic.
In addition the PVC indoor dog crates door insert is easily cleaned in the event your canine has an accident.
For example the modular plastic dog play pens door insert is handmade making it stronger.
Most importantly the Roverpet PVC indoor sturdy pet canine kennel is made in the USA..
Best of all the modular PVC Puppy Dog Cage Door Inserts comes with a quick installation system.
Above all else the indoor plastic puppy enclosures are available online.
In addition our plastic canine play pen installs securely with our hinge pin mechanism.
For example the Roverpet indoor durable dog enclosure door insert will not rust, rot, splinter, or hold odor.
Items Included:                       #D18I
(1) 15″ high PVC pet puppy dog cage crate door inserts
Note: #DTP top hinge pin #DBP bottom hinge pin not included