It has been said that purchasing the Raised Medium Pet Bed online can be challenging. It's a proven fact that dogs have a preference to the raised medium canine bed. For instance Roverpet manufactures the raised medium dog bed in the USA. I know these raised medium pooch beds are comfort and warm. I will say these Roverpet raised medium puppy beds are durable and portable. Most importantly no tools are needed to assemble or disassemble these Roverpet raised pet cots.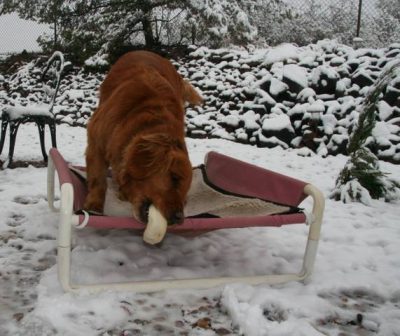 In addition these raised dog cots can be ordered in four different colors. I would say these raised canine cots won't rust, rot, peel, flake, splinter or hold odors. Best of all the raised pooch cot is ideal for your canine companion. I know the design and materials for these raised puppy cots will allow your pet to sleep. I will say these elevated pet cots are the best on the market today. Above all else make sure you purchase a elevated dog cot that's made in America.
I would say what's most important is how the puppy bed makes your dog feel. For instance your pet will actually want to sleep on this elevated canine cot. In addition your dog will love to sleep during the day and night on this elevated pooch cot. If you live in a warm climate you should purchase the elevated puppy cot. Most importantly these pooch cots are for older pets with achy joints. I know dogs who like to sprawl out or curl up in tight spots will have specific preferences. For example the cushioned bolster provides excellent support for the head and legs. I will say these Roverpet sturdy pet hammocks come in five different sizes. In addition purchasing the Roverpet Raised Medium Pet Bed online won't be challenging.