Description
The Door Bottom Hinge Pin is robust and convenient.
In addition dogs cages polypropylene door pin offers a clean look.
For instance the stout pet crate door pin is made from polypropylene.
The easily removable puppy crate polypropylene door pins offers a replacement design.
Therefore they are replacement polypropylene dog pen door pin is available in 2-1/2 inch lengths.
Best of all these sturdy pet cage door polypropylene pins come in a white finish.
For instance durable puppy cage dog door pin installation is quick and easy.
In addition the dog kennel door pin has a non-porous surface allows easy cleaning.
The door pin design has a snug fit allowing your pets to rest.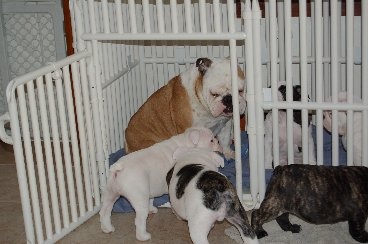 The polypropylene replacement Bottom Door Hinge Pins construction is sturdy.
In addition these pins are ideal for dog cage doors having worn or missing pins.
The PVC canine kennels come with installation instruction.
These polypropylene pins fit into the dog crate doors to create quiet pivot points.
Most importantly buy OEM to optimize performance of your dog enclosures.
Emphasis on easy to clean plastic sturdy pet kennel soap and water.
For example the plastic pooch kennel is designed to help keep your pets safe.
We take pride in our ability to manufacture dog products to the highest quality standards.
The polypropylene Door Bottom Hinge Pin won't rust, or rot.
Our sturdy pet crates polypropylene pin door design has no gaps or pinch points.
For instance the replacement puppy crates polypropylene door hinge pin is durable.
In addition the durable pet pen replacement polypropylene hinge pin is available in gloss white.
This design will ease the opening and closing of the sturdy dog pens door.
Most importantly the Roverpet pet dog products are made in the USA.
Items Included:             #DBP
(1)  Polypropylene Bottom Door Hinge Pins