Description
The Large Dog Bed Chew Guard is sturdy by design.
It prevents the puppy from chewing on the edge of the PVC dog bed and material.
The dog cot chew guards go over the edge where the material wraps around the pipe.
Above all else the durable plastic pet cots frames are available in gloss white.
It features sturdy PVC dog beds chew guard technology for durability.
Therefore not indestructible, our PVC pet beds with chew guards will last longer than other standard beds.
Most importantly chew resistant canine bed does not mean chew proof.
In addition for best results, please monitor your elevated dog cot.
Best of all the plastic  puppy beds chew cover resists grime, and odors.
Size: 36″ wide x 48″ long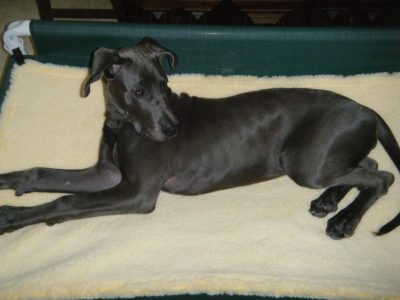 For instance our Large Dog Bed Chew Guard we cut ourselves in our manufacturing facility in the United States.
For that reason our puppy bed covers are more durable than others, and that's what you're looking for.
Most importantly the canine bed PVC chew guard is rugged and strong for years of usage.
I would recommend this PVC pet bed chew guard to anyone with an energetic or motivated dog.
The durable puppy dogs bed guards are made out of industrial strength PVC.
For example these are America's best-selling PVC Large Dog Bed Chew Guards.
In addition the plastic canines bed chew guard resists chewing, biting, scratching, dirt.
Most importantly the sturdy dog cots are perfect for indoor and outdoor use.
For instance our plastic pet cot chew guards are waterproof and durable.
Emphasis on easy to clean plastic puppy bed chew guards with soap and water.
No tools needed to assemble the canine plastic pooch bed.
Items Included:                #3648CG
(2) PVC guard covers for upper arms
(2) PVC guard covers for cross bars