Description
The Indoor Plastic Dog Crates is designed for temporary containment, ideal for dog show use.
For instance the modular plastic pooch crate have built with room to exercise for the new puppy.
The indoor plastic canine pet crates are safe for your pets.
Best of all the plastic puppy cage door allows easy and controlled access for your dogs.
Emphasis on easy to clean sturdy plastic canine cages with soap and water.
In addition the plastic modular pooch kennel is available in white.
Optional: X Pen Fabric Cover can be purchased.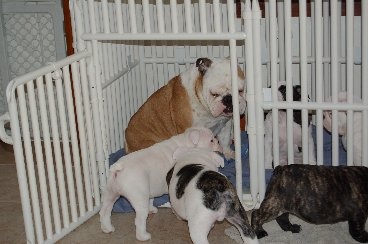 For example the dog cage PVC panels interlocking design makes assembly quick and easy.
We create a fun place for your puppy dog to play.
Most importantly this plastic dog play pen can be used both in your home and office.
Above all else the durable pet enclosure will help protect your dog from the elements in style
Size: 36″ high x 2′ wide x 4′ long
For instance the sturdy puppy cages are highly portable, and expandable/dividable.
The portable pooch enclosure is made out of Heavy Duty Industrial Strength PVC.
Best of all the dog pen is ideal for puppies napping, and playing in a controlled environment.
The indoor plastic canine puppy crate is durable.
For example they are ideal for puppy breeders, home use, and canine kennels.
Above all else the pooch cage can assemble quickly without the use of tools.
In addition our dog exercise pen with door gives you easy access to your pet whether you use it as a pen or fence
The modular plastic canine cages are heavy duty but lightweight and modular.
For example the pooch pen is perfect for those dogs who like their own sleeping compartment.
Most importantly the sturdy Indoor Plastic Dog Crates are made in the USA.