Description
Roverpet Puppy Whelping Box Furry Pad will provide that soft comfort.
For example the weaning pen pad is made is warm and cozy.
In addition the dog cage fleece pad is machine washable (air dry only).
Most importantly the puppy dog cage fleece pad clips securely to the frame with connector rings.
For instance the whelping pen pad offered in cream.
Above all else the puppy weaning pen pad is warm and comfy.
Best of all the Roverpet pet enclosure is made in the USA.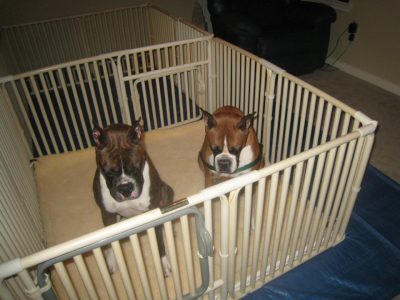 Most importantly it is wind-resistant and more durable.
For instance this dog crate pad has a unique designed which will fully open on all sides.
Above all else we offer high quality dog enclosures and great customer service.
Please give us a chance to create a peaceful and relaxing space for your dog.
For example the dog kennel can provide a comfortable environment for your dog to sleep.
Roverpet cozy cushion design gives your dog a warm environment.
Best of all they can be used as a puppy dog crate pad also.
For instance the whelping pen pad is hardy and comfy.
Roverpet puppy dog cage comfy fleece pad is durable.
In addition the breathable replacement dog cage pad is compatible with dog crates.
Most importantly the canine kennels are made with a odor-resistant and easy-to-clean fabric.
It's quick and easy cleaning in the event your canine furry pad has an accident.
In addition the puppy pet crate cozy pad is hand sewn making it stronger.
Roverpet puppy fleece pads will help provide security and comfort.
For instance are pet crates comfy pads are excellent for allowing your dog to have some alone time.
Whelping Box Furry Pad comes in many different sizes.
Items Included:
#LRF  large PVC connector rings
(1) Sheepskin Furry Pad