Description
Roverpet Elevated Large PVC Pooch Dog Bed are made with molded frames that flex with your pet.
For example this pet bed is designed for pets from 55 to 85 lbs.
Roverpet pet cot allows for 360 degree air circulation which prevents coat matting.
For instance the raised dog bed is veterinarian approved.
Best of all this PVC large canine pet bed is shelter approved.
Roverpet dog cot pads are made out of Textilene ®. Sunsure vinyl coated fabric and will not hold or sustain fleas.
Roverpet PVC large pooch pet dog beds can be easily cleaned with soap and water.
In addition the pet cots frame is made out of Heavy Duty Industrial Strength PVC.
Size: 30″ wide x 36″ long x 9″ high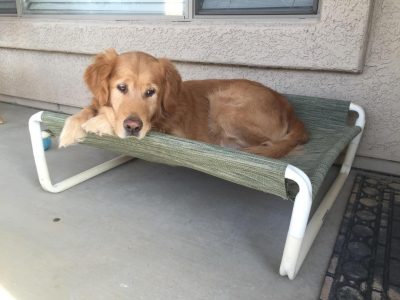 For instance the PVC pet cots will keep your dog dry and comfortable.
In addition the dog cots provides firm, even support no pillow or cushion can match.
Emphasis on easy to clean – puppy beds guaranteed to stand up to repeated cleaning's.
Roverpet elevated pet cot have a UV resistant finish on the covers which resists fading
For example the elevated canine bed assembles in only seconds without glue or tools.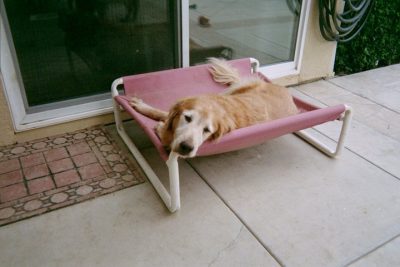 In addition the PVC dog cot is desirable and pleasing.
For example the portable elevated dog cot are ideal when you travel.
Optional: Simulated Sheepskin Furry Pads are very soft and machine washable (air dry only).
Roverpet elevated large PVC pet dog bed is designed for hours of enjoyment or just napping.
For instance they are ideal for breeders, dog kennels and groomers.
Best of all the puppy bed and feline tree are rugged.
Items Included:                   #3036
(2) #3036A      36″ long upper arm w/pre drilled holes
(2) #3036L      30″ long lower leg
(1) #RC           dog bed cover
(2) #3036CB   30″ long cross bar