Description
The Three Level Cat Play Center is a perfect way to provide exercise and for your feline.
Most importantly the elevated cat tower is patented and has a orthopedic design.
The elevated feline kittens tree is veterinarian approved.
Above all else the comfy kitty cat cave is shelter approved.
In addition the kitty tree has staggered levels which provide privacy and minimizes conflict.
For example the Roverpet cat furniture comes recommended by breeders and groomers.
Emphasis on easy to clean kitty towers with soap and water.
Size: 31″ high x 24″ long x 18″ wide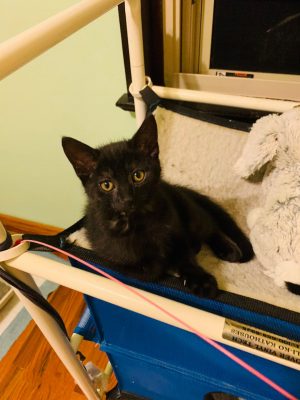 For instance the felines sit up high so they can enjoy the scenery on this cat towers play center.
The cozy kitten trees are designed for hours of enjoyment or just napping.
For example this elevated feline cat kitten tree is lightweight and durable.
In addition the cat towers are made out of Heavy Duty Industrial Strength PVC.
The simulated sheepskin furry kitty bed pads molds to your cats shape for extra comfort.
In addition the comfy elevated kitty cat tree is available in Black or Blue trim.
For instance the cozy kitty Cat Play Center is made in America.
Best of  all cats love having a warm spot to sit, and this cozy cat bed is the perfect solution.
This soft kitty bed pad provides a cozy interior that will make your cat safe
For example the kitty tower has no harsh chemical or foreign materials to worry about.
In addition many pets seem to take to this kitty feline cave with the sheepskin lining makes it feel warm and inviting.
The portable kitten bed is quick and easy cleaning in the event your pal has an accident.
Above all else the replacement kitty cat crate cover is hand sewn making it stronger.